Bowls3Five is a popular form of the game.
Our Twilight Bowls 3/Five Casual Play runs this, and every summer.
The very successful Twilight Bowls 3Five is played on Tuesday nights in summer. Everyone is welcome to come along and enjoy a great game in pleasant company.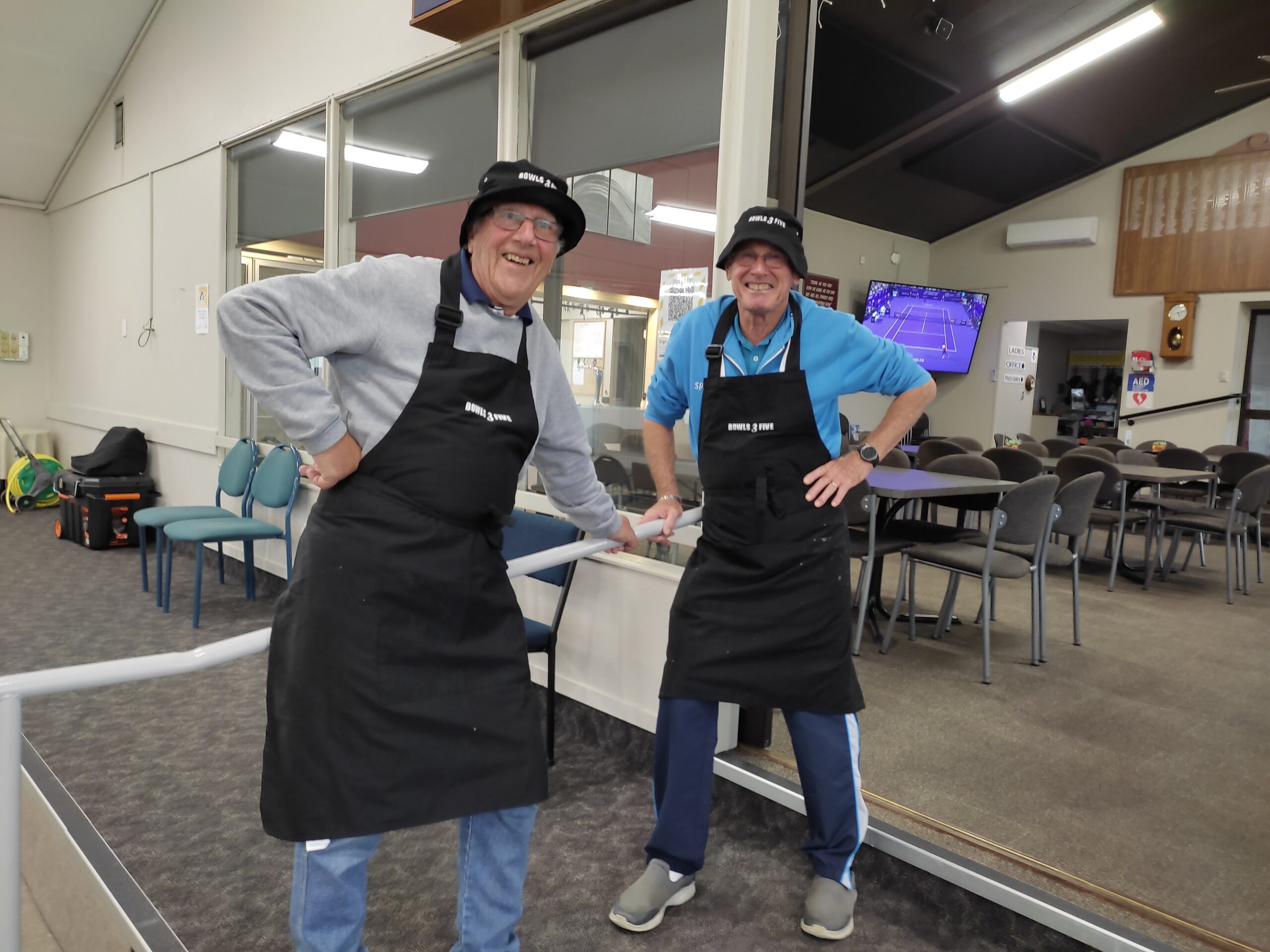 Luigi and Julio, (aka Murray & John) the skilful operators of our highly productive barbecue are looking forward to more consumers.
Twilight Bowls3Five runs in two blocks during the season. A four-week block before Christmas and a six-week block after Christmas. Please register your team, or for further information contact the Manager at 03 489 7677 or office@taieribowls.com
Teams consist of three players playing two bowls each. We can help you with other players to make up a team.
Bowls are available at the Club if you do not have any.